Search
COLD INSTALLATIONS IN THE BAKERY
The role of refrigeration equipment in bakeries
---
Storage temperature is important for many foods. To maintain it at the proper level and thereby provide customers with the opportunity to receive quality goods, you need reliable refrigeration equipment. Compliance with the requirements for storage methods, shelf life and other important indicators directly depends on its work. Trouble-free operation of equipment in compliance with all temperature regimes is the key to successful business in many areas, including bakery.
Why does a bakery need refrigeration equipment?
---
The work of a bakery is unthinkable without a whole arsenal of specialized equipment, including various refrigeration appliances. They are necessary, for example, for storing primary stuff and finished products, freezing semi-finished dough products, cooling baked products before packaging, etc. Each of the functions requires an appropriate refrigeration device. Refrigerators and freezers, chests, bonnets, pastry display cases and the like are installed in bakeries.
Everything needs its own equipment
Cold is indispensable for baking ingredients and a variety of fillings. Fruit, chocolate, meat, vegetable, fish, creamy, berry and mushroom fillings are included in many bakery products. To keep them fresh, you need high-quality refrigerators and a well-chosen temperature regime.
Freezers and chests are used to store frozen semi-finished products and other products that must be stored in a sub-zero temperature range. Chests are used both in the trading floor (simultaneously performing the function of storing goods and demonstrating them to the buyer), and in a warehouse for storing frozen products (with a solid lid).
Bonets are also used for storing and displaying products.
One of the most popular types of equipment in the sales area is refrigerated display cases, which not only preserve the freshness of products, but also serve as demonstration equipment.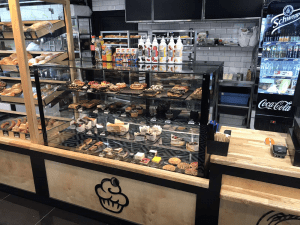 Criteria of choice
---
"When choosing professional equipment for a bakery, refrigeration equipment should be given no less attention than specialized equipment for the production of bakery products. Refrigeration equipment used in bakeries must meet a number of criteria" said Olga Balozyan, Marketing Director of JUKA-Invest LLC, a modern European enterprise that has established itself as a leading manufacturer of commercial freezing and refrigeration equipment.
It is important that the parameters of humidity and temperature in it are controlled so that it is possible to change the settings depending on the specific area of ​​application of this technique.
It should be remembered that each type of product and raw stuff should be located on a separate shelf or storage chamber with an optimal cooling, ventilation and humidity regime for it.
Semi-finished products should be stored at -18 / -20 ° C. Equipment for storing frozen baked goods such as freezers and cabinets can ensure the stability of the storage regimes for products (carefully packed).
For storage of cream and products with their use, a relatively high air humidity and a temperature of + 2 / + 4 ° C are required; egg products should be stored at -1 / -2 ° C; margarine – 0 / -3 ° C; frozen berries and fruits are optimally stored at a temperature of -20 / -22 ° C.
According to Olga, when choosing refrigeration and freezing equipment, it is necessary to clearly understand that the shelf life (sale period) of bakery masterpieces depends on this choice.
Materials matter
---
Another important characteristic of refrigeration equipment to which special attention should be paid is the materials from which it is made. After all, the goods presented, for example, in a refrigerated gastronomic display case, come into contact with its surfaces. Therefore, all materials used in the manufacture of such equipment must comply with food standards.
It depends on this whether the pathogenic environment will develop in those products that reach the consumer on the table.
High quality and reliable equipment
---
The company "JUKA-Invest" offers a wide range of high-quality refrigeration equipment of the JUKA trademark, under which freezers with flat and curved glass or with a solid lid, refrigerated gastronomic display cases, freezing / cooling cabinets with solid and glass doors, confectionery display cases, etc. are produced.
"First of all, it should be noted that our equipment fully complies with all standards of standardization, including HACCP. And it is made from materials approved for use in the food industry and retail (stainless steel with food approval) not only in Ukraine, but also in 50 other countries of the world, where the JUKA brand has already been recognized as a reliable partner, "Olga Balozyan noted, speaking about the advantages of TM JUKA equipment.
The equipment is fit with control panels, which are located in the visibility zone, it is convenient for adjusting the temperature and monitoring it in the range necessary to ensure the safety of a particular product.
And thanks to the design of the units, intensive circulation of chilled air is ensured, which allows the products to be evenly cooled on all shelves, ensuring proper storage throughout the shelf life. The use of an evaporator with an enlarged working surface minimizes products drying out.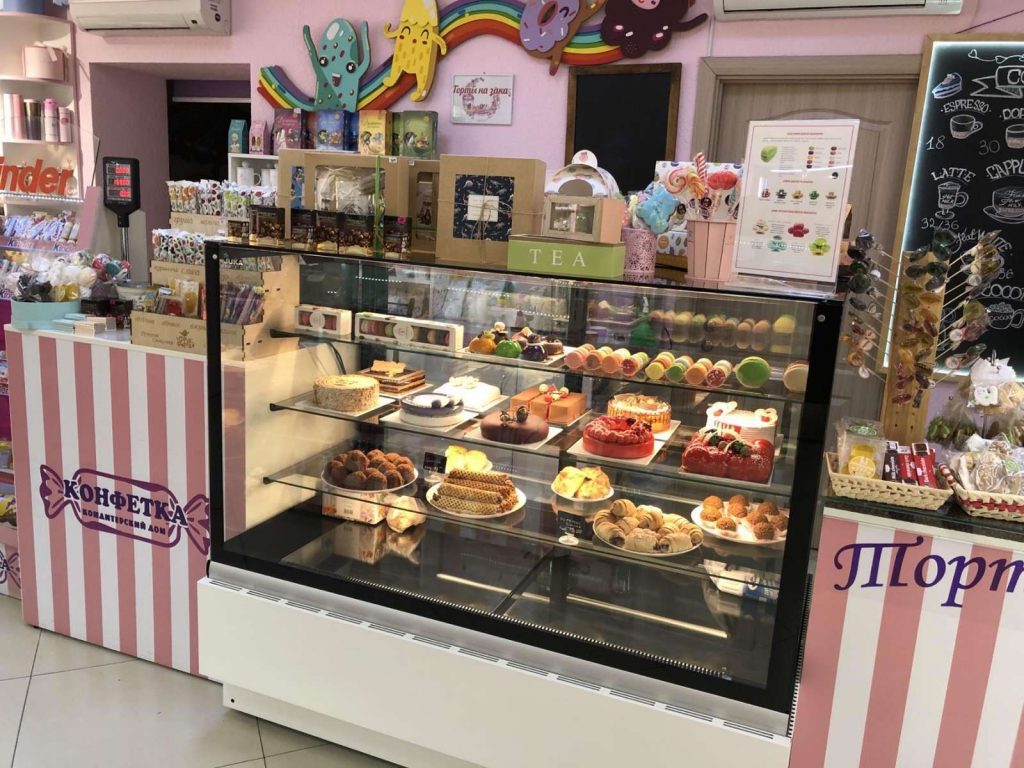 The key to efficient production
---
Thus, we see that success in the bakery business depends on the correctly selected professional technological equipment, including refrigeration equipment, which is able to ensure the most efficient production.
Origin: COLD INSTALLATIONS IN THE BAKERY
---
All news