Search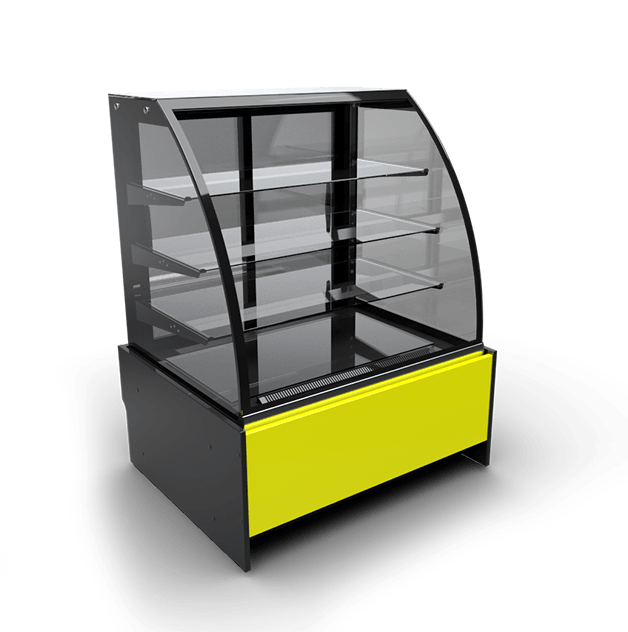 VDL108
Pastry displays VDL108 is a pastry showcase that combines sophisticated design and high quality. Ideal for coffee shops, supermarkets, restaurants and food establishments for the demonstration and sale of various sweets, pastries, cakes, desserts, cakes, etc.
The special feature of this showcase is the evaporator with an enlarged working surface, which provides optimal conditions for long-term freshness of confectionery. The showcase is equipped with 4 cooling glass shelves, which provide a large display area, and in combination with the bright interior lighting draws the attention of buyers to the showcase and the products presented in it. Standard pastry showcase is equipped with the function of automatic defrosting, sliding doors (double-pane glass), and adjustable legs. Besides, it is possible to order display decorative paneling of wood or metal in different colors, which will make an outlet unique and attractive.
Options:
Individual decorative finishing:
hardwood;
painted steel;
clipboard panel
painted/laminated MDF board;
---
* All goods are certified by UrkSEPRO system.
** JUKA-Invest Ltd has a right to make constructive changes in order to improve the characteristics of products without prior notice to the customer.
Dimensions
Length (without decorative panels)
990 mm
Technical details
Ambient temperature range
+16...+25°C
Operating temperature
+6...+12°C
Refrigerant
R404a / R452a / R290
Refrigerant quantity
0,5 / 0,5 / 0,15 kg
Voltage / frequency
220-240/50 V/HZ
Nominal current consumption
3,0 / 3,0 / 3,6 А
Current consumption is taken at 25°С
9,2 / 9,2 / 6,2 kW/24h
Temperature controller
electronic