Search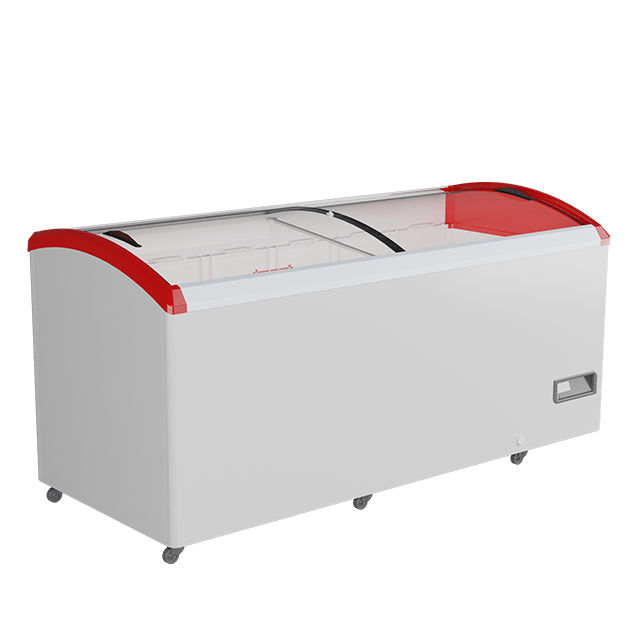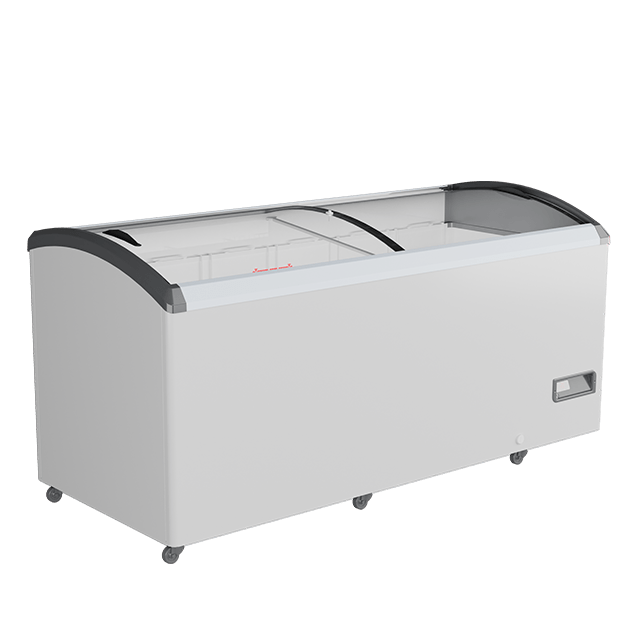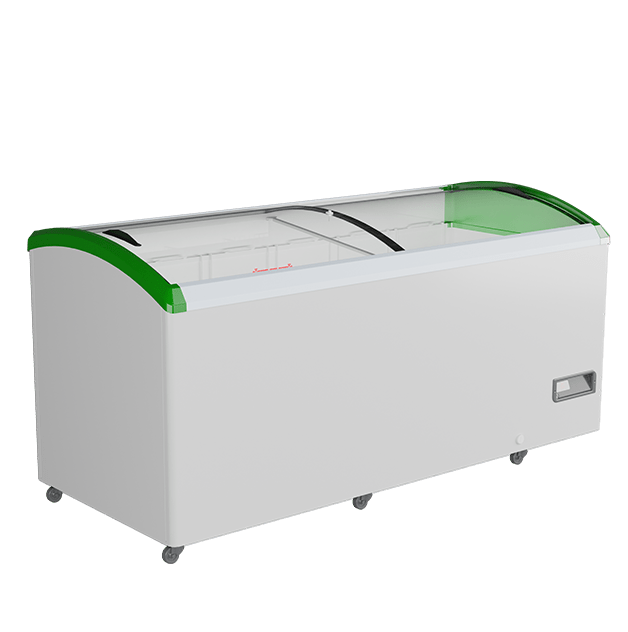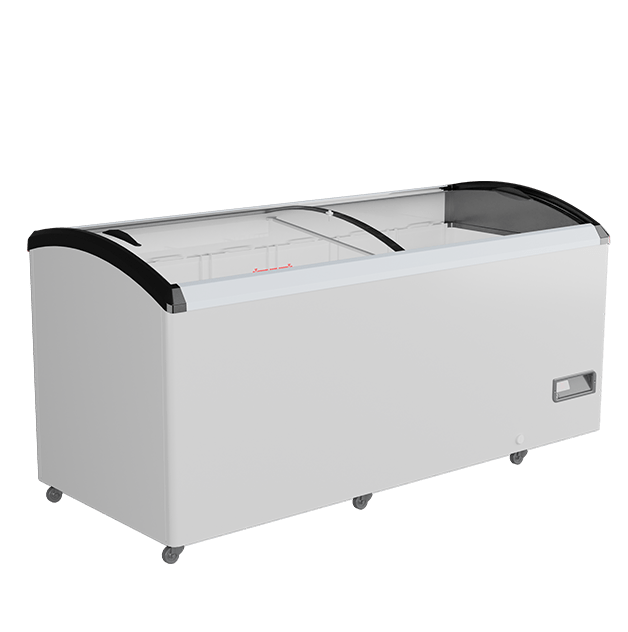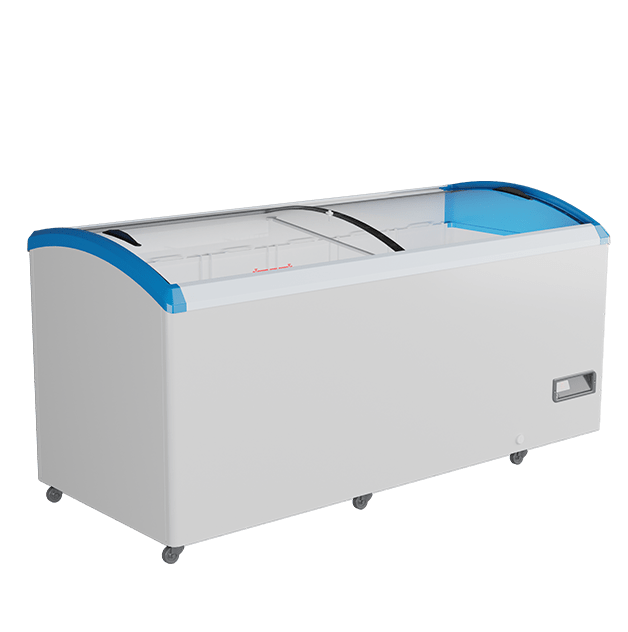 M800SF
Bonnet type freezer M800SF with a combined plastic and aluminium profile – is highly efficient commercial equipment with modern design, large exposure volume, practical and easy in use. The model is perfectly suited for stores, supermarkets for storage and sale of frozen products – meat, fish, semi-finished products, ice cream, frozen berries and vegetables, etc.
The peculiarity of this model is an improved construction of a frame. Hermetically sealed, with aluminium profile, developed by REHAU engineers, it ensures the vacuum tightness of the freezer and guarantees long-term performance. The units are equipped with curved glass lids and energy-saving built-in LED strips, which minimize the risk of damaging and optimize product loading.
You may choose a configuration for M800SF due to trading space of a store, either using it as a separate unit or assembling a line.
Wide color range allows complementing an individual style of your store.
This bonnet type freezer is energy-efficient and operates at ambient temperatures up to +35°C.
Options:
Branding and lamination
Hanging advertising board
Decorative protective panels
Painting according to RAL system
---
* All goods are certified by UrkSEPRO system
** JUKA-Invest Ltd has a right to make constructive changes in order to improve the characteristics of products without prior notice to the customer.
Technical details
Ambient temperature range
+16...+35°C
Operating temperature
-14...-23°C
Refrigerant quantity
0,080 kg
Voltage / frequency
220-240/50 V/HZ
Nominal current consumption
4,0
Current consumption is taken at 25°С
5,9 kWt/24h
Temperature controller
electro
Maximum load for 1 basket
15 kg