Search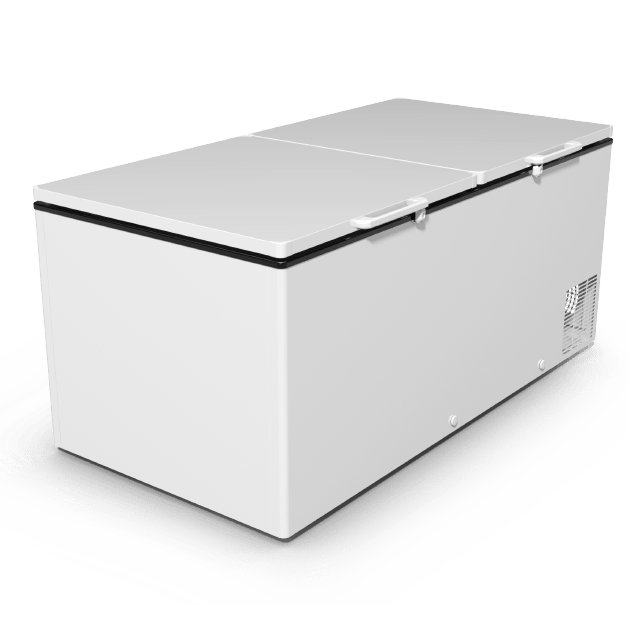 M1000Z
Bonet type chest freezer M1000Z is a professional commercial freezer that provides long-term storage of refrigerated products at low, stable temperature. It is spacious, comfortable and easy to operate. Ideal for kitchens, warehouses, grocery stores, catering establishments, as well as in everyday life, etc. This model has the largest volume among chest freezers with solid lid. Peculiar feature is two separate compartments for storing different types of products and two lids for easy usage.
Options:
additional baskets
bimetallic thermometer
electronic thermoregulator
branding of any complexity
lid made of food stainless steel
cabinet body painting in individual colour
---
* All goods are certified by UrkSEPRO system.
** JUKA-Invest Ltd has a right to make constructive changes in order to improve the characteristics of products without prior notice to the customer.
Technical details
Ambient temperature range
+16...+30°C
Operating temperature
-14...-23°C
Refrigerant
R404a / R452a / R290
CO₂
1,29 t / 0,71 t / 0,00 t
Refrigerant quantity
0,33 kg / 0,33 kg / 0,15 kg
Voltage / frequency
220-240/50 V/HZ
Nominal current consumption
3,2 / 3,2 / 2,9 А
Current consumption is taken at 25°С
4,5 / 4,5 / 4,2 kW/24h
Temperature controller
electromechanical
Baskets
2 included in set
Maximum load for 1 basket
15 kg