Search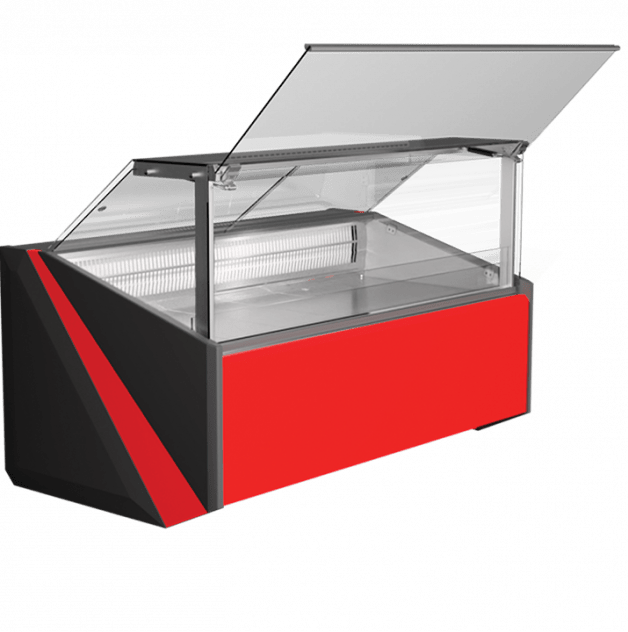 FGL190A (restyling)
FGL190A (restyling) – medium temperature refrigerated display is intended for dairy products, cheese, sausage products, meat and fish. The peculiarity of this unit is a modern design, a wide product layout and an automatic defrosting. Display compartment and back shelf are made of stainless steel. The refrigerated display is equipped with cooling compartment for storekeeping and energy-saving LED lighting. As an option, it can be equipped with fresh food LED lighting, additional glass shelf, glass with black silkscreen printing and individual painting. It is possible to equip the front glass with gas lifts, which will greatly facilitate care for the unit. It is possible to assemble in a solid line.
Options:
lighting Food Fresh meat
assembling in line with several displays
coloring the display body according to RAL color
---
* All goods are certified by UrkSEPRO system.
** JUKA-Invest Ltd has a right to make constructive changes in order to improve the characteristics of products without prior notice to the customer.
Dimensions
Length (without side panels panels)
1800 mm
Technical details
Goods outlay depth
740 mm
Ambient temperature range
+16...+25°C
Operating temperature
-2...+8°C
Type cooling
gravitational
Refrigerant
R404a / R452a
Refrigerant quantity
0,3 kg / 0,3 kg
Voltage / frequency
220-240/50 V/HZ
Nominal current consumption
3,1 А
Current consumption is taken at 25°С
6,6 kW/24h
Temperature controller
electro