Search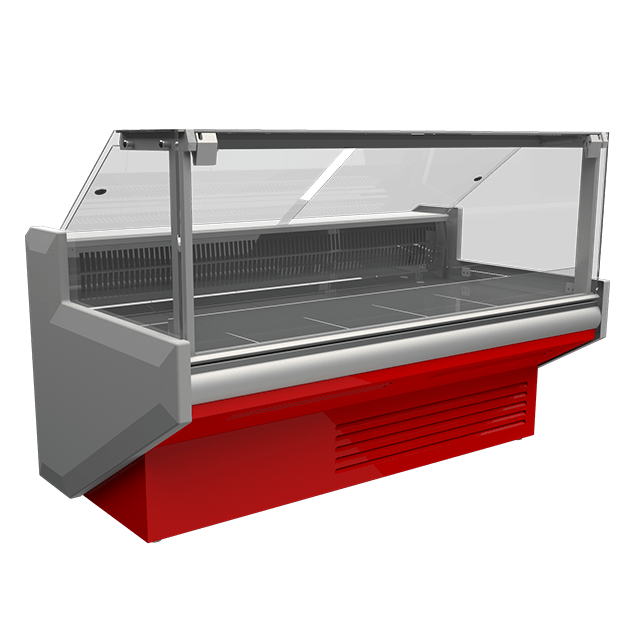 FGL190
FGL 190 is a medium temperature refrigerated gastronomic display designed for the sale of dairy, cheese, sausage, fish and meat products. The special feature of this display is the modern design, developed in accordance with innovative trends for the stores of the middle and premium segment. The displaying part and the shelf of the seller in the showcase are made of stainless steel. The display cabinet is equipped with a capacious cooling box for product storage and energy-saving LED lighting. Upon customer's request, the display can be equipped with fresh food LED lighting and painted in customized color. There is a possibility of equipping the system of lifting the front glass with gas lift, which will greatly facilitate the process of maintenance. Option – possibility to assemble the displays into a solid line.

Options:
lighting Food Fresh meat
lifting front glass on gas-lifts
assembling in line with several displays
coloring the display body according to RAL color
---
* All goods are certified by UrkSEPRO system.
** JUKA-Invest Ltd has a right to make constructive changes in order to improve the characteristics of products without prior notice to the customer.
Technical details
Ambient temperature range
+16...+25°C
Operating temperature
-2...+8°C
Voltage / frequency
220-240/50 V/HZ
Nominal current consumption
3,1 А
Current consumption is taken at 25°С
5,6 kWt/24h
Temperature controller
electro