Search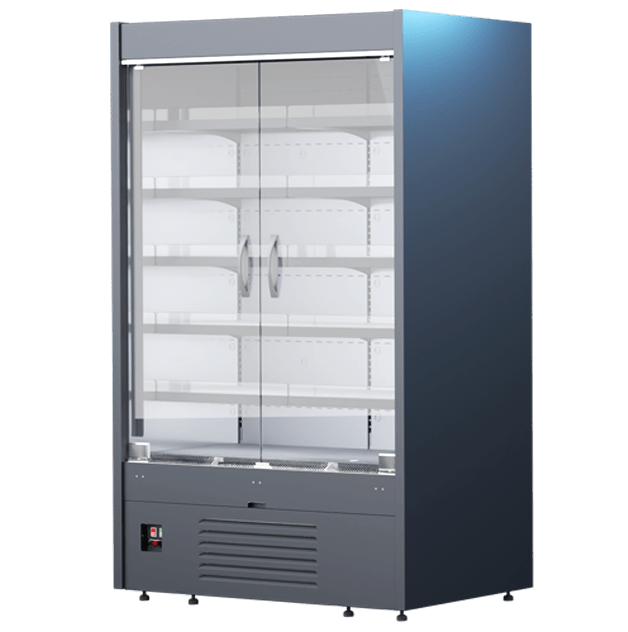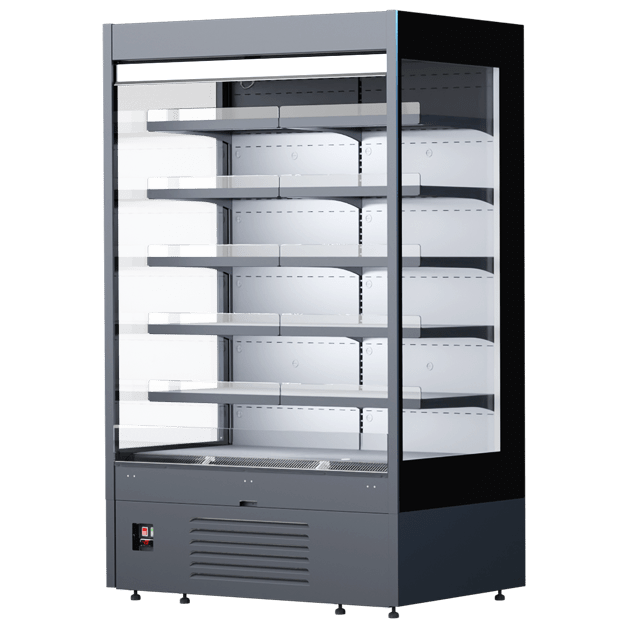 ADX125
Wall-mounted vertical refrigerated display case (shelf) ADX125 – the most modern professional refrigeration equipment designed for the sale of food products with open access to goods, in self-service format, in grocery stores, supermarkets and hypermarkets.
Differ in the optimum area of an exposition, convenience of calculation. Spacious, comfortable and easy to maintain.
ADX is equipped with a heat-insulating roller shutter, which provides short-term storage of products after closing the outlet (at night). However, instead of a roller shutter, it is possible to equip a refrigerated slide with a hinged transparent glass door.
In the basic complete set the model is completed with 10 hinged shelves which are placed in 5 rows and can be established at an angle in two positions: 00 and/or 100 inclinations. Includes top and side LED lighting and front shelf limiter.
Optionally ADX125 can be equipped with:
Illumination of each shelf
Price tag holder
Side panel with polished stainless steel wall and / or mirror
From glass
Additionally provided:
Condensate evaporation
Installing a protective bumper
Layout in a line
When connected to a line, the following slide partitions are available:
Blank with a painted wall
Blank with polished stainless steel wall
Blank with a mirror and a painted wall
Plexiglas partitions


---
* All products are certified in the UkrSEPRO system.
** Yuka-Invest LLC has the right to make design changes in order to improve the characteristics of products without prior notice to the customer.
Dimensions
Length (without side panels panels)
1250 mm
Technical details
Exposition area (5 rows of upper shelfs + 1 row of lower shelfs)
3,4 m²
Max loading per 1 shelf
20 kg
Ambient temperature range
+16...+25°C
Recommended humidity
<60 %
Operating temperature
+2...+8°C
Refrigerant quantity
0,15 kg
Voltage / frequency
220-240/50 V/HZ
Nominal current consumption
5,8 А
Current consumption is taken at 25°С
17 kWt/24h